A Heartbreaking Encounter: Discovering a Dog with a Deep Wound in an Advanced Stage of Necrosis
In the realm of animal welfare, there are instances that tug at our heartstrings, revealing the harsh realities some innocent creatures endure. Such is the tale of a dog's distressing plight, where the discovery of a deep wound in an advanced stage of necrosis evoked a profound sense of sorrow and empathy. This essay delves into the poignant account of this heart-wrenching encounter, shedding light on the challenges faced by animals and the collective response needed to alleviate their suffering.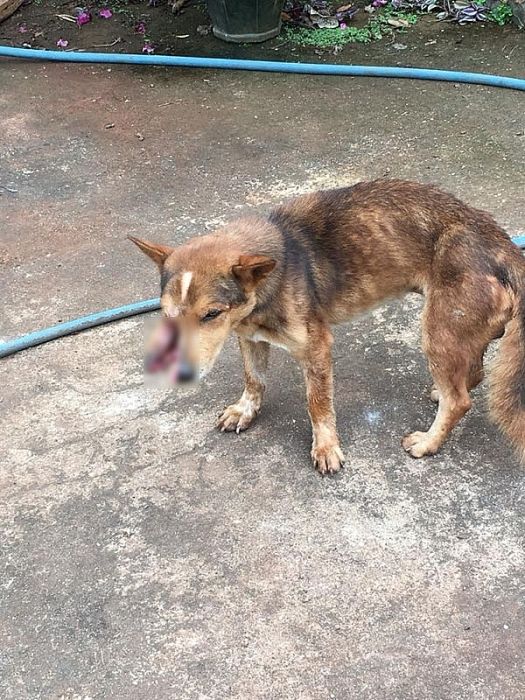 The story commences with the discovery of a dog in a state of deep distress, bearing a pretty deep wound that was inflicting immense pain and suffering. The sight of the dog's grievous condition struck a chord with those who encountered it, evoking an overwhelming sense of compassion and sadness.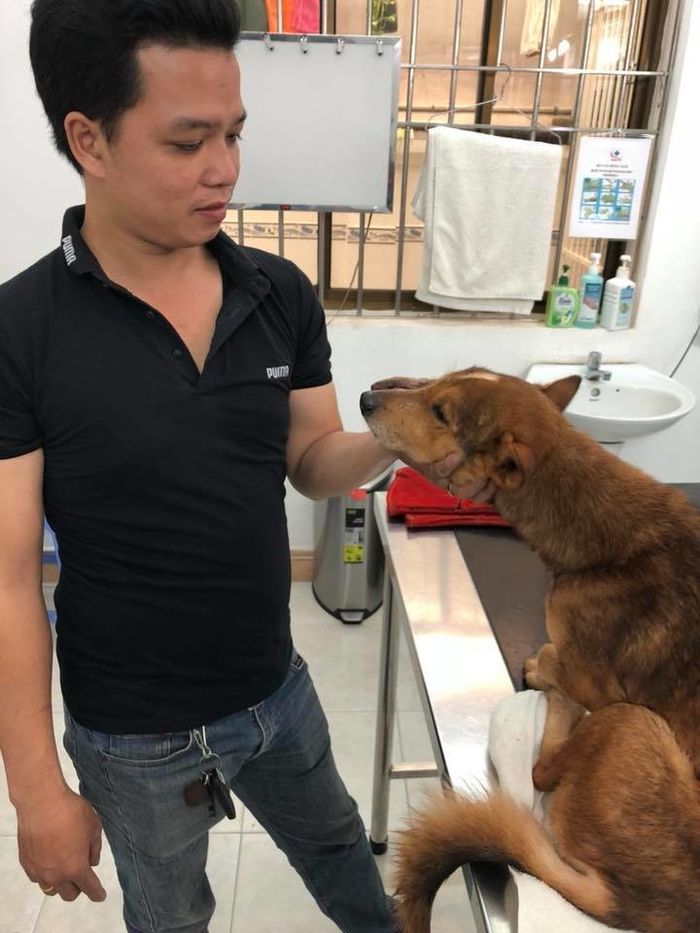 Upon closer inspection, it became apparent that the dog's wound had reached a very severe stage of necrosis, a condition where tissue death occurs due to a lack of blood supply. The advanced stage of necrosis indicated a prolonged period of neglect and inadequate medical attention, intensifying the urgency to intervene and provide the dog with the care it desperately needed.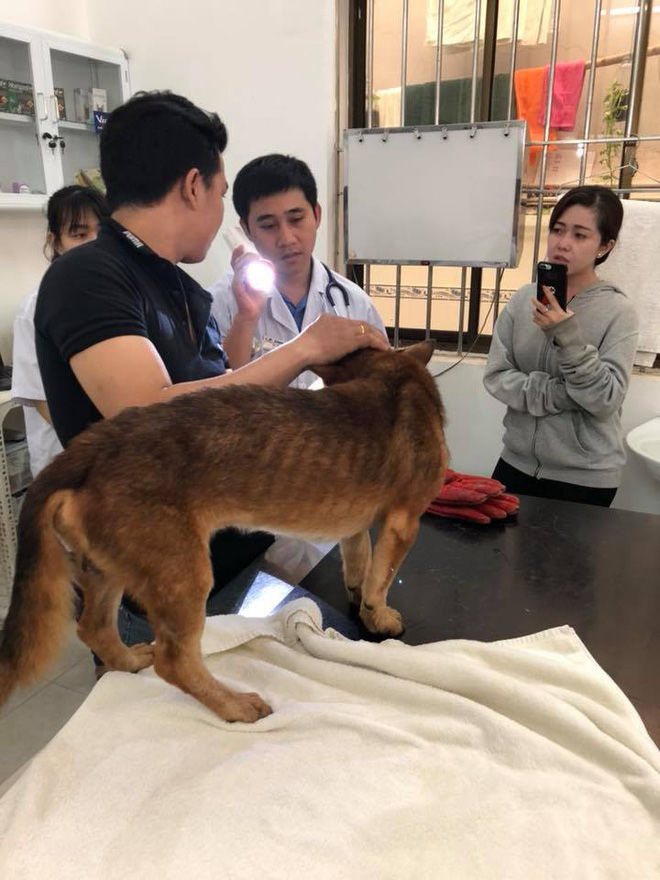 The dog's condition elicited a profound emotional response from those who witnessed its suffering. The sight of an innocent creature in such a dire state stirred a wellspring of empathy, causing hearts to ache with sadness and a deep desire to offer aid. The distressing encounter sparked a collective call to action, igniting a renewed commitment to alleviating the suffering of animals and advocating for their well-being.
Click here to preview your posts with PRO themes ››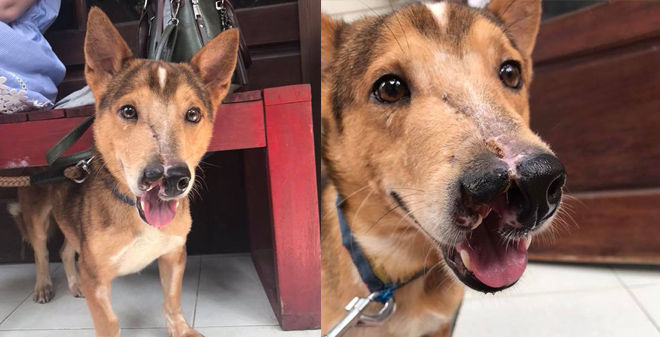 Recognizing the urgent need for medical intervention, concerned individuals rallied together to secure immediate veterinary care for the dog. The severity of the wound and the advanced stage of necrosis necessitated a multi-faceted approach, involving expert veterinary treatment, wound management, and diligent care to help restore the dog's health and well-being.
The road to recovery for the dog was arduous, requiring patience, expertise, and unwavering dedication. Veterinary professionals worked tirelessly to address the necrotic tissue, provide necessary medical interventions, and administer pain management. Alongside medical intervention, a supportive environment with nourishment, comfort, and love played a crucial role in the dog's physical and emotional healing.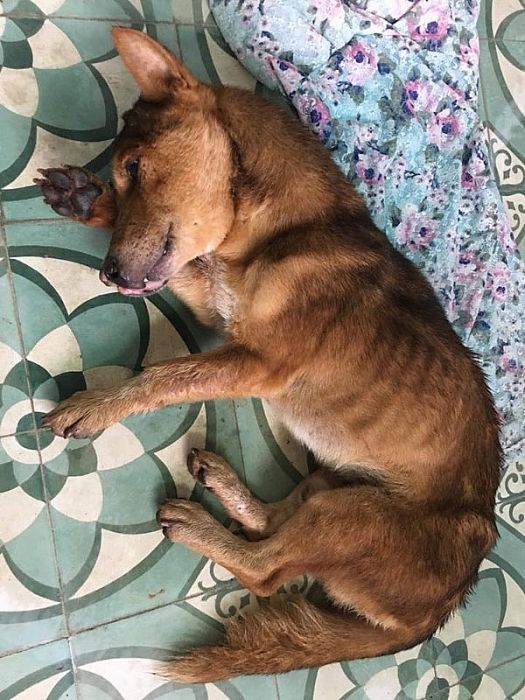 The dog's heartbreaking condition became a catalyst for raising awareness about animal neglect, the importance of responsible pet ownership, and the need for accessible veterinary care. The distressing encounter inspired individuals and organizations to advocate for stronger animal welfare laws, promote education, and provide resources to address the underlying issues contributing to the suffering of animals.
The dog's journey of healing and recovery served as a reminder of the transformative power of compassion. Witnessing the dog's progress, from a state of deep suffering to one of hope and resilience, reinforced the importance of collective action in alleviating animal suffering. The compassion extended to the dog not only transformed its life but also inspired a ripple effect of empathy, prompting others to embrace their roles as advocates for animal welfare.
The encounter with a dog bearing a deep wound in an advanced stage of necrosis remains etched in the hearts of those who bore witness to its distress. This poignant tale serves as a call to action, compelling us to confront the realities of animal suffering and take meaningful steps towards a world where such heartbreak is minimized. May the dog's journey of healing and recovery inspire us to embrace our roles as compassionate advocates, ensuring that no innocent creature endures such pain and neglect. Let us work together to promote responsible pet ownership, accessible veterinary care, and a society that prioritizes the well-being and dignity of all beings, human and animal alike.
Click here to preview your posts with PRO themes ››