Every day in the Thai animal sanctuary is filled with care and compassion for animals that need special attention. Located in Chon Buri, The Man That Rescues Dogs is an animal rescue group established by Swedish chef Michael J. Baines. The sanctuary currently takes care of more than 600 animals, and has rescued more than 2,000 throughout its existence.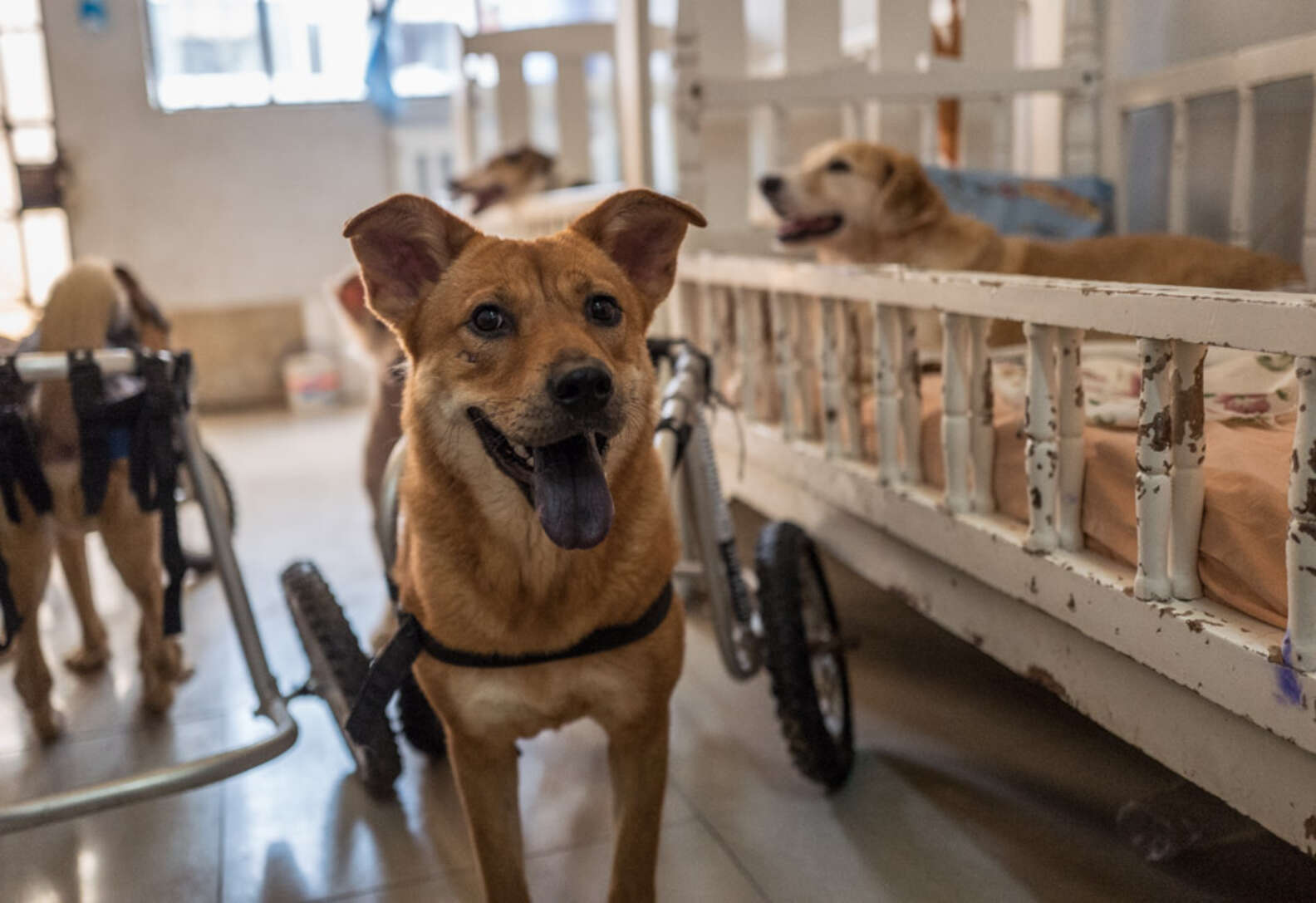 The primary goal of the sanctuary is to rescue animals from the streets, provide them with a second chance at life, and care for their special needs. This is a challenging task, as the group must be adaptive to unforeseeable circumstances that may arise.
The day begins with a 6 a.m. walk for the animals, including those in wheelchairs. After the walk, they are served dinner and have time to relieve themselves and clean. At 10 a.m., hydro and physiotherapy is conducted to give the impaired canines more exercise. The animals are walked again at 2 p.m., fed, and cleaned before the end of the day.
The sanctuary also has a food truck that leaves at 7 a.m. to feed the 350 homeless dogs in the community. This is an incredible undertaking, and the staff of 30 works endlessly to provide the best care possible for the animals.
Michael J. Baines, president and founder of The Man That Rescues Dogs, has demonstrated a tremendous amount of compassion and determination to make a difference in the lives of homeless animals. His remarkable story is one of courage, selflessness, and dedication to helping those who need it most. By providing a safe environment for animals with special needs, he is giving these animals a chance to live out their lives with dignity.
We can all learn from Michael J. Baines' story, and the work of The Man That Rescues Dogs. His inspiring example reminds us that one person can make a difference in the lives of many. His dedication and hard work should serve as an inspiration and a testament to the power of kindness, and how it can make a positive impact on the world.
Video :