Mostly Mutts Animal Rescue in Kennesaw, Georgia, is a beacon of hope for sick, neglected, and injured dogs. With the help of animal control officers, they are able to provide these forgotten dogs with the care and love they need and deserve.
Most recently, five puppies were saved from a truck headed to a slaughterhouse in Java, Indonesia. Named after shades of pink, the four females were Rose, Rouge, Magenta, and Fuschia, while the only male was named Berry. Whitney Horne stepped up to foster Rose and Rouge and has been sharing their progress on Instagram.
The November 24th rescue was part of Indonesia's first large-scale crackdown and 53 dogs were saved from the truck, however, sadly one had passed away before help arrived. This bust was a major step forward in the country's efforts to eradicate the dog meat trade and consumption, which is widely condemned in the country.
The dog meat trade not only contributes to cruel and inhumane animal abuse, but it also puts the country at risk of diseases like rabies and separates beloved pets from their families. Tarjono Sapto Nugroho, Head of the Sukoharjo Police Crime Investigation department, said "We initiated this interception and confiscation to protect our communities and to support the Central Javan government's efforts to eradicate the dog meat eating culture and trade."
The Mostly Mutts Animal Rescue team works tirelessly to save these forgotten and abused dogs and gives them the second chance they deserve. They are dedicated to providing these animals with medical care, socialization, and of course, lots of love and snuggles.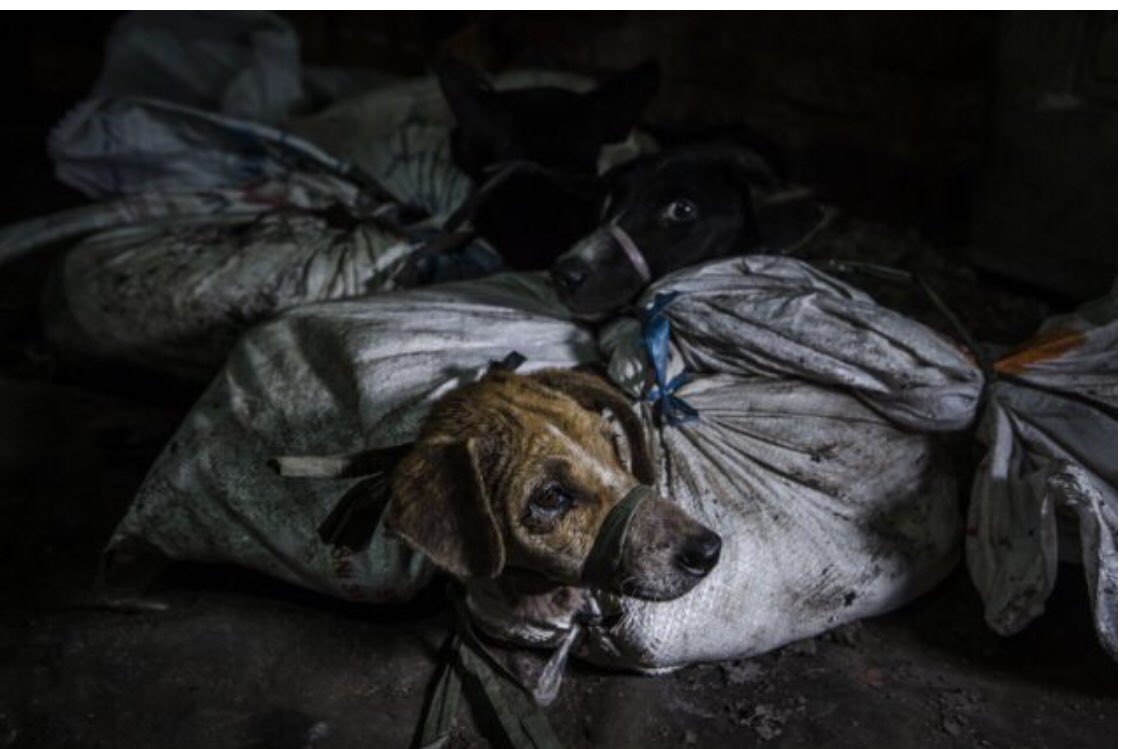 With the help of people like Whitney Horne, who foster these animals and share their progress stories, Mostly Mutts Animal Rescue is able to spread awareness of the horrific realities of the dog meat trade.
By providing these animals with a second chance, the team at Mostly Mutts Animal Rescue is changing the lives of innocent animals and giving them the love and care they need to thrive. They are true heroes for these animals.
Video :